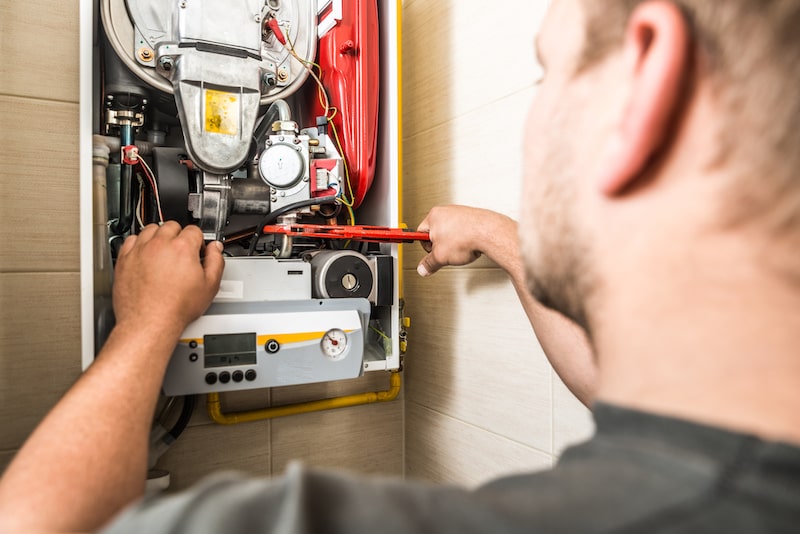 Passaic Emergency Heating Service
When winter temperatures plummet outside, a broken heater can quickly create an uncomfortable and potentially unsafe environment at your home or office. At Celestial Air, we offer 24-hour emergency heating services in the Passaic area. We understand that it is impossible to predict when your heating system might experience a problem, so we are ready to help, anytime.
Emergency Heating Repairs
Even when your heater goes out in the middle of the night, Celestial Air will be there to make sure your family and guests stay warm. We understand that Passaic winters can get quite cold and our expert HVAC technicians have the knowledge and skill to handle nearly any heating system issue from pilot lights that won't stay lit to faulty thermostats. We strive to have our emergency heating repair service technicians arrive at your home in minutes, not hours. Our technicians are expertly trained and can service all makes and models of heating systems to return your home or business to a warm and comfortable environment as soon as possible.
Emergency Heating Replacement
For those times where a heating repair won't solve the problem, Celestial Air offers emergency heating replacement services. Our team will work hard to recommend a new heating system that works with your needs and follow that up with expert replacement as quickly as possible. We understand winters without heating can make your home or office unsafe and our team is committed to making sure your family and guests are safe and warm throughout the harsh winters with a new heating system replacement.
Sometimes a broken heater simply cannot be repaired. Even in these cases, the emergency HVAC technicians at Celestial Air are ready to replace your heater any time of day.
Call 973-828-0146 for emergency heating repair or replacement in Passaic.